IT Support is such a huge and vital part of the IT/Tech industry. All businesses will need some kind of IT support, whether they are a giant corporation or a small business. IT support professionals are always in demand, however even more so since the pandemic hit. COVID-19 lead to lockdowns across the world, which meant a majority of the workforce working from home. This change came with an increase in demand for IT Support professionals, as the workforce were deprived of the day to day tech support offered in the traditional office workplace.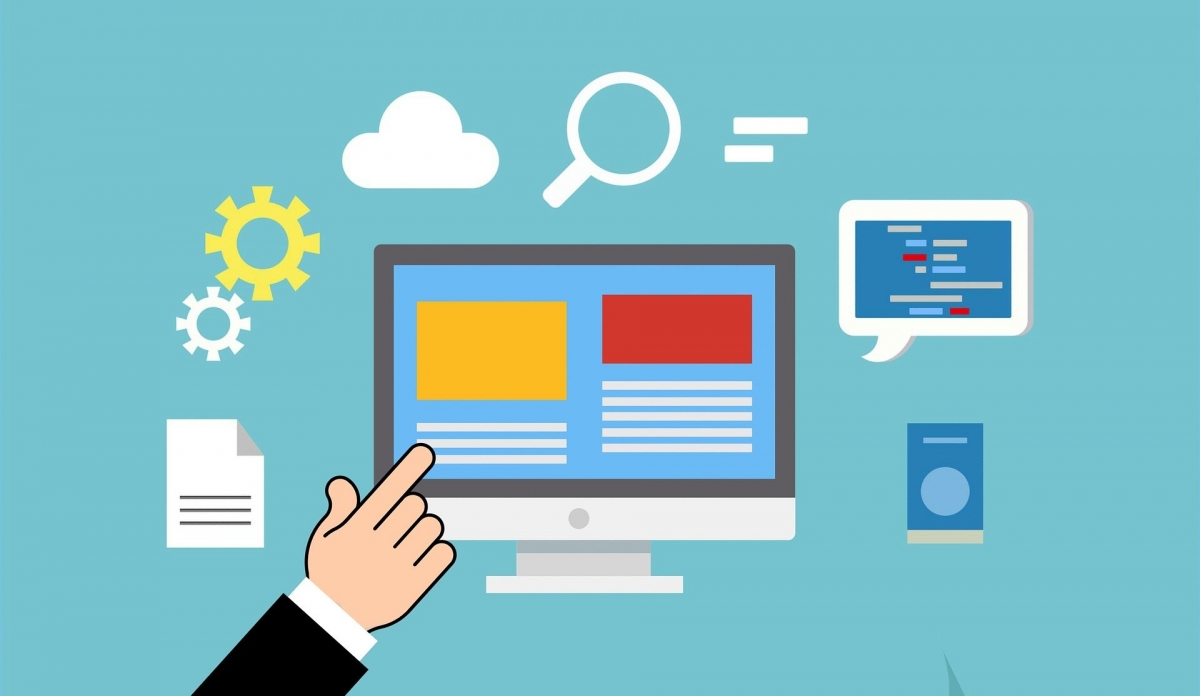 As it's such a vast area, there are numerous roles within IT support that differ from one another taking into consideration the level of seniority, the end client (B2C or B2B) and many other factors. Here we will look at the top 10 IT Support jobs in 2021.
IT Support Engineer
There are three types of IT Support Engineers and they include, 1st line support, 2nd line support and 3rd line support. Each varies depending on their specialist knowledge. These roles are in demand as they are the people that will provide support to clients/employees/customers of a business. These roles can be carried out to fix the issue in person, over the phone or from a remote connection.
1st Line Support Engineer
A 1st Line Support Engineer is the first point of contact that a client/customer will have. Depending on the issues they are dealing with, they will help the client and close the case. However, if it requires enhanced technical skills, the case will be passed onto 2nd line support. A 1st Line Support Engineer can expect to earn an average salary of £25,000.
2nd Line Support Engineer
The 2nd Line Support Engineer will deal with issues that are either too technical, time consuming or uncommon for the 1st Line Support Engineer. Therefore, it will be their responsibility to help fix the issue at hand. A 2nd Line Support Engineer will have more specialist knowledge in their field allowing them to deal with more complex issues. An average salary of £32,500 is on offer for 2nd Line Support Engineers.
3rd Line Support Engineer
The 3rd Line Support Engineer is the most senior role out of the three and will be dealing with any issues that require their very specialist knowledge. A 3rd Line Engineer will also be most qualified and with more experience, and therefore the average salary for a 3rd Line Support Engineer is £43,500.
IT Support Technician
An IT support technician is responsible for the maintenance and running of the computer systems. They will have to diagnose and repair any hardware or software issues that may arise. This can be both providing support internally for the employees of a business or externally for clients. An IT Support Technician will come under 1st line support and they can expect to earn around £25,000.
Desktop Support Specialist
Desktop Support specialist is another 1st line support role and very similar to IT Support Technician when it comes to the roles and responsibilities. Some other key responsibilities include building, installing and maintaining PCs, telephones systems, wireless networks as well as other devices such as printers, scanner etc. The average salary of a Desktop Support Specialist averages at £25,000 increasing with experience.
Network Support Analyst
A Network Support Analyst will be responsible for the network system/s that a company has in place and ensure that they are running smoothly. They will have to analyse, design, install, configure and repair these network systems if there's a need. They will also need to provide any technical support for the network systems. The average salary of a Network Support Analyst is £37,000.
Network Specialist
A Network Specialist is the first point of contact should there be any issues of network security. This role is the next level up in terms of seniority from the Network Support Analyst. The responsibilities include set up and maintenance of various networks such as LANs (local area networks), WANs (wide area networks and all other network systems. The average salary of a Network Specialist is around £46,000.
Server Engineer
A Server Engineer is responsible for dealing with a company's servers and any issues. The tasks will include maintaining the servers, troubleshooting any server issues, making upgrades if necessary and trying to improve the overall performance and reliability of the servers. The average salary for a Server Engineer is around £52,000.
IT Service Operation Manager
The IT Service Operation Manager is essentially going to be managing the IT department/team at a company. They will oversee all parts of IT such as IT support, network support, server maintenance. This a senior level position and comes with an average salary of around £47,000.
Infrastructure engineer
An Infrastructure Engineer is responsible for designing, building, installing and maintaining the IT infrastructure of a company with the latest technology. They have to ensure that all the IT systems in place are running smoothly and efficiently for the business. The average salary of an infrastructure engineer is around £52,000.
IT Support is a huge sector in the IT/Tech field with varying roles. It's important to remember that the responsibilities attached to each job role are fluid, and will depend on the company that you work for.
If you are looking to get into IT Support, or are looking to move away from a current IT support role, then our list of top 10 IT support jobs for 2021 should help you navigate the next part of your career.