If you've ever been the go-to person in your family or circle of friends for technical issues then you might want to consider a role as an IT support technician.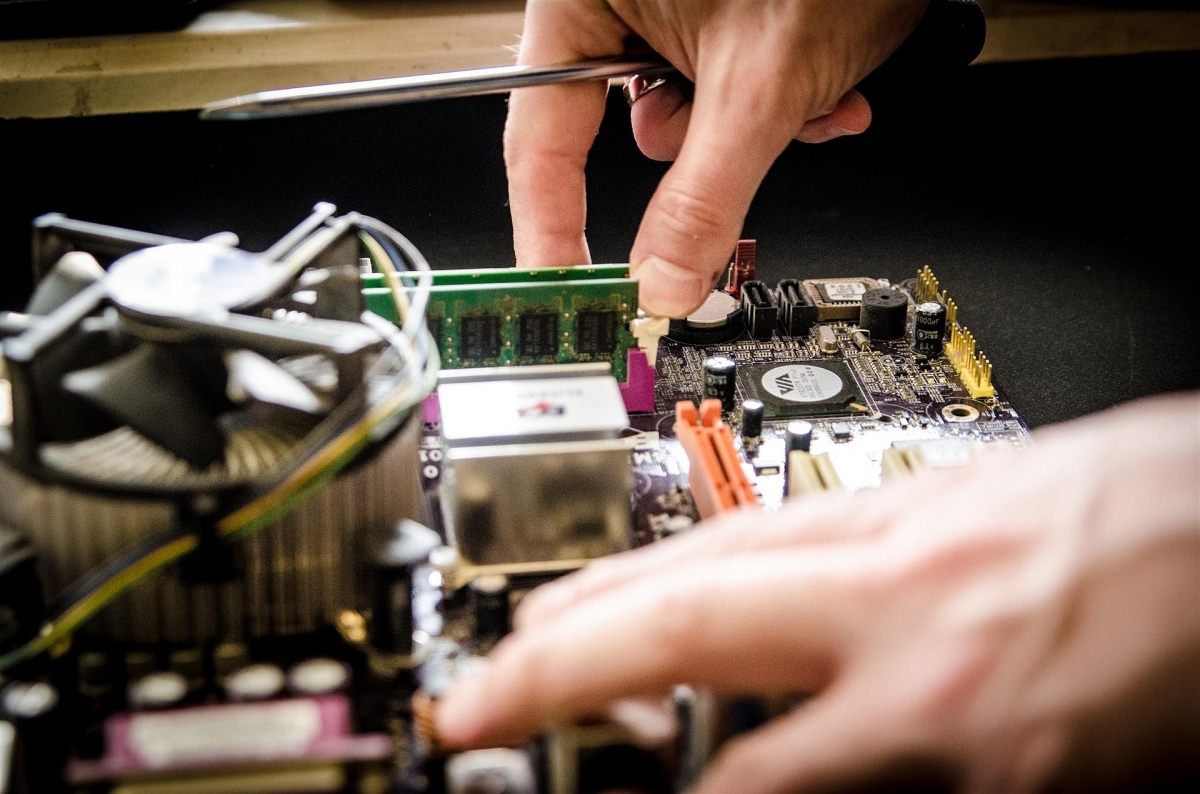 Many of us rely on computers and technology for everyday things, so if something does go wrong or takes an unexpected turn, not everyone has the technical know-how to work out the cause of the problem or how to solve it.
Whether it's something as simple as restarting the device (which can actually resolve most issues) to removing a virus that's slowing down a computer, the more tech savvy individuals can use their IT knowledge to troubleshoot the issue until a resolution is found.
An IT support technician shouldn't just rely on their knowledge but they should also have proficient skills in communication and be able to effectively talk to customers, clients and colleagues in troubleshooting their issue until a solution can be found.
Responsibilities of an IT Support Technician?
The primary role of an IT Support Technician is to use their understanding and knowledge of operating systems, hardware and networking to provide IT support to those requiring technical assistance.
IT Support Technicians can either be sourced remotely or based on-site, so roles and responsibilities can slightly differ depending on the location. Some of the roles and responsibilities of a remote technical support technician can include:
Listening to the client to understand the issue or fault
Working out the cause of the problem
Troubleshooting different solutions to try and fix the issue
Explaining the solution and avoid using jargon words that everyone may not understand
Using remote desktop services to control client's PC
Logging all issues or solutions into a database for future reference
If the support role is office based then this may require physical assistance if phone support doesn't quite solve the issue, including:
Fixing equipment including printers, webcams and other peripherals
Upgrading software and equipment across different machines
Installing software (though this can still be done remotely if no disc is required)
Testing and training clients on software to get a better understanding
An IT Support Technician usually works 37 to 40 hours a week and can involve rotational shift work that could include weekends. Working in a remote location with multiple clients can often mean working longer, more unsociable hours, especially if the support extends worldwide. Office based roles may work similar hours to the other employees in the building but may have to work overtime if necessary.
Skills and Qualifications
An effective IT Support Technician should have a strong understanding of computer and mobile technology. Other skills include:
An intermediate knowledge of operating systems, networks, hardware, software and internet
Well-spoken and proficient communication skills
Great and quick at problem solving
Strong organisational skills and the ability to work with deadlines
Being able to cope under pressure
Patience and being able to deal with difficult situations
A degree in Computer Science or any certificate or diploma in IT Systems Support is usually a preferred qualification for employers. However, any evident knowledge of computer systems and communication can get you taken on as a trainee technician or a permanent role.
The Salary of an IT Support Technician
IT Support Technicians can earn a salary between £17,000 and £22,000. Experienced technicians can earn up to £30,000 a year. The amount is dependent upon a number of factors, one of which is location. It is not uncommon for IT Support Technicians in London to be paid more.
Find IT Support Technician Jobs Now